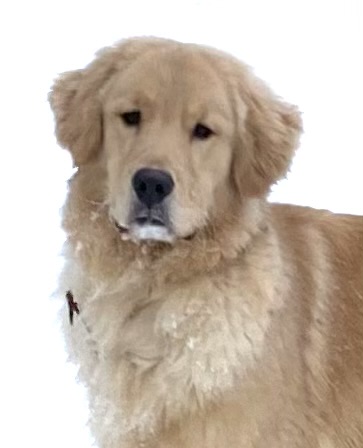 I have a male Golden Retriever puppy available from my Davey x Pearl litter, preferably to a performance home or experienced  Golden owners that will train and work with this very energetic boy.  A fenced yard is mandatory. He was born 9/3/2022, out of
CH GingerRun's The Ta-Da Factor RN x Springvale's Polynesian Pearl.
If you may be interested in this puppy, please complete the questionnaire and click submit. 
$1800
Please leave a message when calling and I will return your call
Pedigree of " "

Parents
GrandParents
GreatGrandParents
SIRE 

CH Gingerrun's The Ta-Da Factor RN

CH Cloverdale Tommy Bahama

CH  Nautilus Vanilla Ice

Cloverdale Simply Savannah

Gangway's Making Memories Of Us At Lakesyde

GCHB CH Goodtime's Sweet Talkin' Guy RN 

Kelore's Shotgun Rider

DAM Springvale's Polynesian Pearl

Springvale's Not Just Another Miracle  CGC TKN FDC

CH Watersedge Valleygold Optimus Prime JH CGC

Springvale's Simply Amazing

Springvale's Shall We Dance

Springvale's Amazingly Bodacious CGC TDI

Shilo's Litl Bit Country